If you've just been fired, or notified of a pending discharge, you've come to the right place. We understand the challenges you face. Few things are more central to who we are than the work we do. Income, relationships, plans and dreams are all impacted by unexpected job loss. You need wise guidance from an experienced employment lawyer who has represented both employers and employees and who knows the law.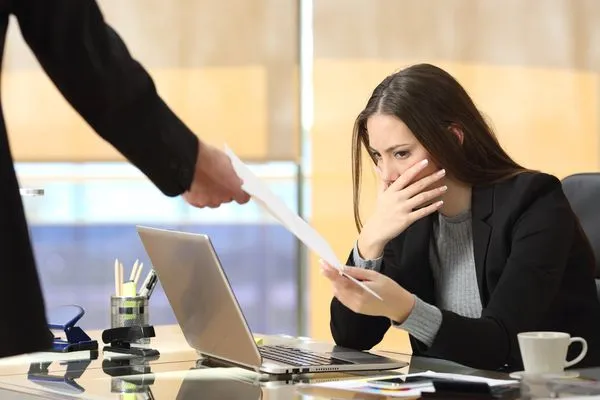 We offer special, fixed-rate Severance Assistance Packages designed to meet your needs.
Claims Assessment (if you have not been offered any Severance Agreement) – Includes Scott's review of your documents and your written summary of facts that may be material to the analysis of possible claims and personal telephone time with Scott to discuss your options, concerns and course of action.
Severance Offer Analysis (if you have been offered a Severance Agreement) – Includes (1) Scott's personal assessment of possible claims you would be waiving under the offered Severance Agreement, (2) a telephone conference to answer your questions about terms of the Severance Agreement, (3) a risk-benefit analysis of your options with your interests and objectives in mind, and, if applicable, (4) review and clarification of your post-employment obligations under other agreements you may have signed (agreements with non-competition, non-solicitation, confidentiality, and assignment of inventions provisions).
Severance Agreement Revisions and Negotiation – Includes the Severance Offer Analysis described above, plus Scott's proposed revisions to the Severance Agreement and, if appropriate and necessary, negotiations with employer's counsel.
All packages include advice regarding your application for unemployment benefits and issues you may encounter in the process, as well as an explanation of legal rights and obligations you will need to consider. If you choose to pursue legal action, we can guide you through what that will entail and set up an action plan.
AND DON'T FORGET: When one door closes, another opens! Scott loves to help clients when they find new jobs. Before you sign documents with your next employer, be sure you know what you are getting into; non-competition provisions, assignment of inventions agreements and other documents you sign at the beginning of a promising relationship may haunt you later. Let Scott help negotiate terms that are fair.
Call today to get a quote for the package that's right for you: 503-922-2071