For over 35 years, Scott T. Cliff has counseled and represented employers and employees throughout the Northwest in employment disputes, at various stages in the employment relationship. He helps negotiate employment contracts for executives and professionals and provides counsel regarding restrictions imposed by such contracts, such as non-competition provisions. Throughout the employment relationship, Scott can provide valuable guidance regarding rights and obligations and how to prepare the best "paper trail" in case of litigation.
Termination Of Employment
Whether you are "fired" or "laid off" or are a victim of "down-sizing" or "restructuring," the sudden termination of employment is a life-altering event. You need good solid advice and guidance, from someone familiar with the intricacies of employment law. But knowing the law is not enough. You need someone who has fought in the court system for both employees and employers. You need someone who can explain the costs, risks and benefits of pursing possible claims.
Some situations that may give rise to claims of unlawful termination of employment include:
Breach of contract. An employee may have a claim if an employer terminates the employment in violation of the terms of an offer letter or written employment contract which specifies the duration of employment and the required grounds for early termination. Such claims are rare, however, because most employees do not have written employment contracts.
Violation of an "implied contract." These claims are also increasingly rare, in this day of clear "at-will" employment policies; but there can be situations in which an employer offers assurances of job security that are relied on by the employee.
Violations of public policy. These include being fired for taking time off for jury duty or to give testimony, or to vote, or refusing to engage in unlawful or unsafe conduct, or otherwise acting in furtherance of important public policies. This area of the law is constantly evolving and is confusing even for most lawyers. Scott can help assess whether any such claims are implicated.
Whistleblowing. Employees cannot be fired or retaliated against in any substantial way for reporting, in good faith, their employers' suspected violations of local, state or federal laws. The sorts of potential claims, and the statutory deadlines for filing those claims, often depends on which laws were believed to be broken. Seeking prompt legal counsel is essential.
Retaliation for Invoking a Statutory Right. Employers are prohibited from retaliating against employees who invoke their rights as employees. Such claims may be based on the rights to pursue workers' compensation claims, to take protected leave (such as family or medical leave and leave for military service), to report unlawful discrimination or harassment, or to demand pay or report unlawful wage and hour practices or working conditions.
Discrimination. Employers are prohibited from discriminating against employees on the basis of many protected grounds, including race, national origin, age, disability, sex, sexual orientation, religion and others. Any employee who believes he or she has been the victim of discrimination at any point in the employment relationship, including termination, should promptly seek qualified legal counsel. Some of the statutory deadlines for filing such claims are short. Do not delay!
Severance Agreements
Many, if not most, employment termination decisions are made for lawful business reasons. Nevertheless, an increasing number of employers routinely offer departing employees "Severance Agreements" (sometimes called "Separation Agreements") as a means of both softening the financial blow of sudden job loss and insuring against potential legal claims. Because Severance Agreements are virtually always drafted by the employer's attorney, they contain complicated waivers and releases designed to protect the employer. Employees waive virtually all rights to pursue any further claims against the employee in exchange for compensation. No employee should sign a Severance Agreement without seeking legal counsel from an experienced employment lawyer.
If you've just been fired, or notified of a pending discharge, you've come to the right place. We understand the challenges you face. Few things are more central to who we are than the work we do. Income, relationships, plans and dreams are all impacted by unexpected job loss. You need wise guidance from an experienced employment lawyer who has represented both employers and employees and who knows the law.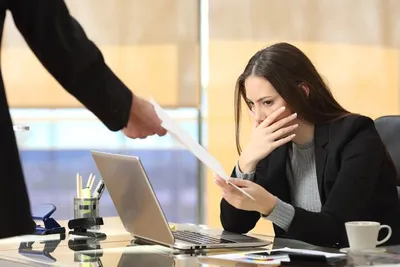 We offer special, fixed-rate Severance Assistance Packages designed to meet your needs.
Claims Assessment (if you have not been offered any Severance Agreement) – Includes Scott's review of your documents and your written summary of facts that may be material to the analysis of possible claims and personal telephone time with Scott to discuss your options, concerns and course of action.
Severance Offer Analysis (if you have been offered a Severance Agreement) – Includes (1) Scott's personal assessment of possible claims you would be waiving under the offered Severance Agreement, (2) a telephone conference to answer your questions about terms of the Severance Agreement, (3) a risk-benefit analysis of your options with your interests and objectives in mind, and, if applicable, (4) review and clarification of your post-employment obligations under other agreements you may have signed (agreements with non-competition, non-solicitation, confidentiality, and assignment of inventions provisions).
Severance Agreement Revisions and Negotiation – Includes the Severance Offer Analysis described above, plus Scott's proposed revisions to the Severance Agreement and, if appropriate and necessary, negotiations with employer's counsel.
All packages include advice regarding your application for unemployment benefits and issues you may encounter in the process, as well as an explanation of legal rights and obligations you will need to consider. If you choose to pursue legal action, we can guide you through what that will entail and set up an action plan.
AND DON'T FORGET: When one door closes, another opens! Scott loves to help clients when they find new jobs. Before you sign documents with your next employer, be sure you know what you are getting into; non-competition provisions, assignment of inventions agreements and other documents you sign at the beginning of a promising relationship may haunt you later. Let Scott help negotiate terms that are fair.
Call today to get a quote for the package that's right for you: 503-922-2071
Contact Scott to Discuss Your Employment Termination.
If you believe you were wrongfully terminated, or need a severance agreement reviewed, call us at (503) 922-2071, or submit your information using our on-line Contact process and Scott will be happy to assist.