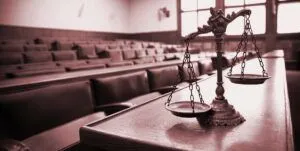 One major dispute that often arises is when an employee is terminated. There may be issues of wrongful termination, severance agreements or a non-competition clause that was either part of the original employment agreement, or a contract that the employer wants the terminated employee to sign as part of a severance package.
Mediation (n.) a form of alternative dispute resolution (ADR) or "appropriate dispute resolution", aims to assist two (or more) disputants in reaching an agreement. The parties themselves determine the conditions of any settlements reached— rather than accepting something imposed by a third party.
Scott Cliff practices employment litigation and believes in speaking frankly with clients regarding their case and whether or not it can be won.
ARBITRATION SHOULD NOT BE ARBITRARY! For more than ten years, Scott T. Cliff has served as a court-approved arbitrator for the Circuit Courts in Clackamas, Multnomah and Washington counties. Lawyers and parties entrusting their cases to him discover him to be dedicated to providing an ample, fair and impartial hearing as well as a well-reasoned...